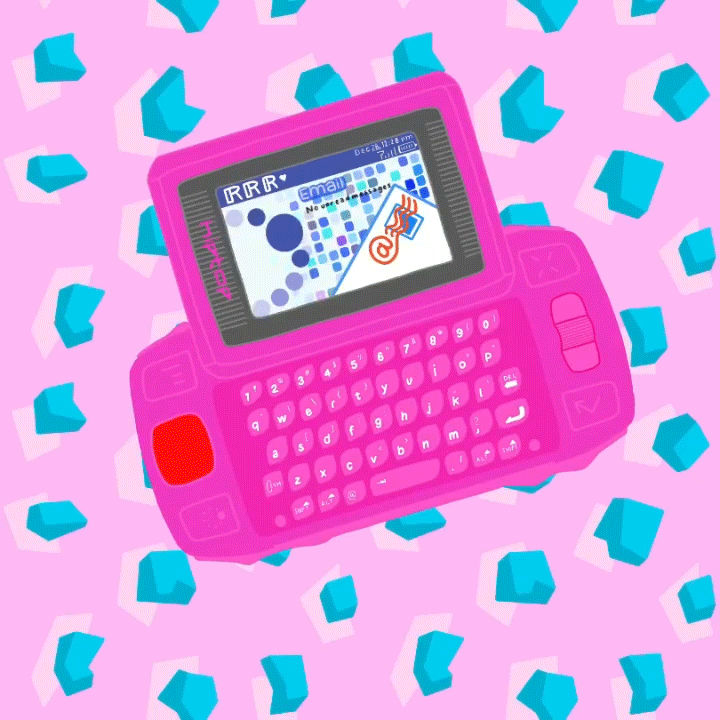 The SideKick 2
Danger Hiptop. The SideKick was one of the coolest phones EVER. You could customize the color of your bumpers (I rocked a nasty mac and cheese orange color, I loved it), it had this greatly pleasurable swivel feature that popped up your screen to reveal a FULL KEYPAD. Only Palm Pilots had keypads at this hour in cellphone history. This shit was COOL. You could also use AIM, and if you were extra crafty you could hack your flashing light to make it custom colors, too. Paris Hilton had a light pink one, mine was silver.
The Razr
The Motorola Razr in Hot Pink was a highly coveted phone back in 2005. I myself only ever had the pleasure of clasping the silver version on my bottom lip as a party trick. The Razr did not have snake, but it did use T9, and you could have custom ringtones.
The Nokia 8800
I never had the pleasure of owning a Nokia 8800 myself, but a friend of mine's mother had a gold one that I always thought was so chic looking. The way it slid up and down was just so funky. And of course, it was GOLD!
The Blackberry 8830
Oh the years of the Blackberry. This was an early one as you can tell the good old rollerball is still in place. Later versions would have a mini touchscreen. Find me on BBM. Send me your pin. BBM was like an exclusive AIM for Blackberrys only. And you sure could have a chat with that full keyboard of buttons. Screw them for trying to get rid of buttons that one time. You could browse the internet on Blackberrys but you had to scroll with a mouse that you controlled with the aforementioned rollerball, it took eons. It was worth it. You could record VIDEOS on this Blackberry. They were horrible quality, but the footage was priceless.